What would it cost me?
If the referendum is approved, $0.2099 per $100 of net assessed home value. That's the equivalent of $15.48 per month on the median value home of $185,700.
The Summary of Illustrative Maximum Annual and Monthly Taxpayer Impact will allow you to create an estimate of how you will be impacted by a $0.2099 or just at 21 cent referendum. In the center of the document, you will see "Market Value of Home." From there, you can move right across the paper to find the "Monthly Tax Impact" and the "Annual Tax Impact." The median home value in Franklin Township is $185,700, which would have about a $15.50 monthly tax impact or a $186 annual tax impact.  

This tax calculator will let you type in the exact value of your house to see the monthly and annual impact.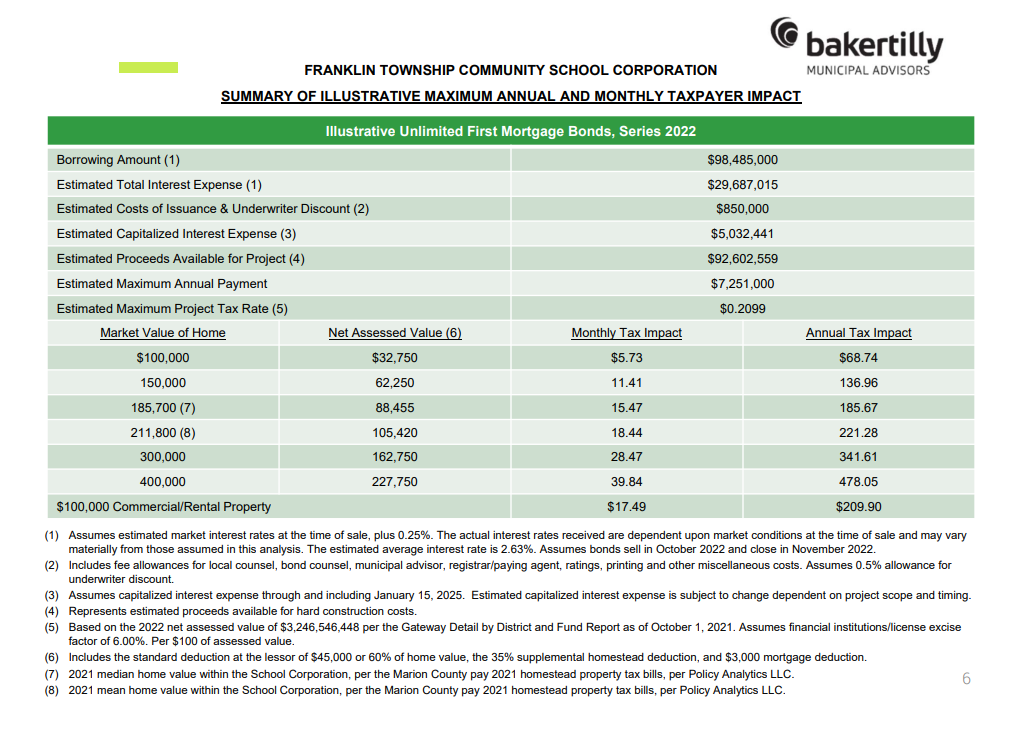 (This article updated 2/25/22)