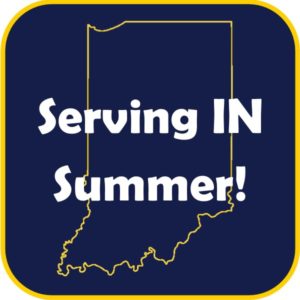 Come Join Us for Lunch This Summer!
The Star Express Summer Servings Menu can be found on ftcsc.nutrislice.com. 
Nutrislice is a FREE app for iPhone and Android. 
The Star Express Child Nutrition Program of Franklin Township Community School Corporation is excited to offer the USDA federally funded Summer Servings Program again this year! We will have 3 locations in which to provide a meal, at no cost, to all children up to the age of 18.  All meals must be consumed on site and are limited to one per child.  Students do not have to have previously been on the School Meals Program to participate, nor do they need to apply.  This program is not limited to Franklin Township students and all children are welcome.  Lunch will be available Monday through Friday from Wednesday, May 31, 2023 to Friday, July 21, 2023 at all locations. 
(All sites will be closed Monday, June 19th, Monday, July 3rd, and Tuesday, July 4th.)
Below is a link to the locations and serving times for this year's Summer Servings Program:
Summer Servings Locations and Serving Times
Star Express is pleased to have this opportunity to continue to support the children of Franklin Township Schools.  For additional information, please contact Betsey Willard, Child Nutrition Director or Dawn McCrory, Child Nutrition Operations Specialist at 862-2411.